Race Date:
21st November 2021
Closing Date:
19th November 2021
Due to Covid-19 Restrictions, this event is subject to change at the discretion of MCC promotions, In this case, all entrants will be deferred to the same event on a future date.
Start List
Hello runners it is coming around to the time of the 10k Fun Run in Coventry. The race will start from the Coventry War Memorial Park, Kenilworth Road, CV3 6PT track so that is where you need to head to, if you want to get on with it and enter the race follow this link Coventry 10k Fun Run simple click this registration link, if you want to find out more then please read on.
The route is 1060m + 3laps. On race completion you will be awarded a one of a kind BESPOKE medal to show off to all your friends! There will also be trophies for the top three male and female runners!
The course will be marked out by marshals at various points along the course there will also be water provided and a bag drop area. Come and join the great, fun and relaxed atmosphere and meet like minded runners. The race route can be found here.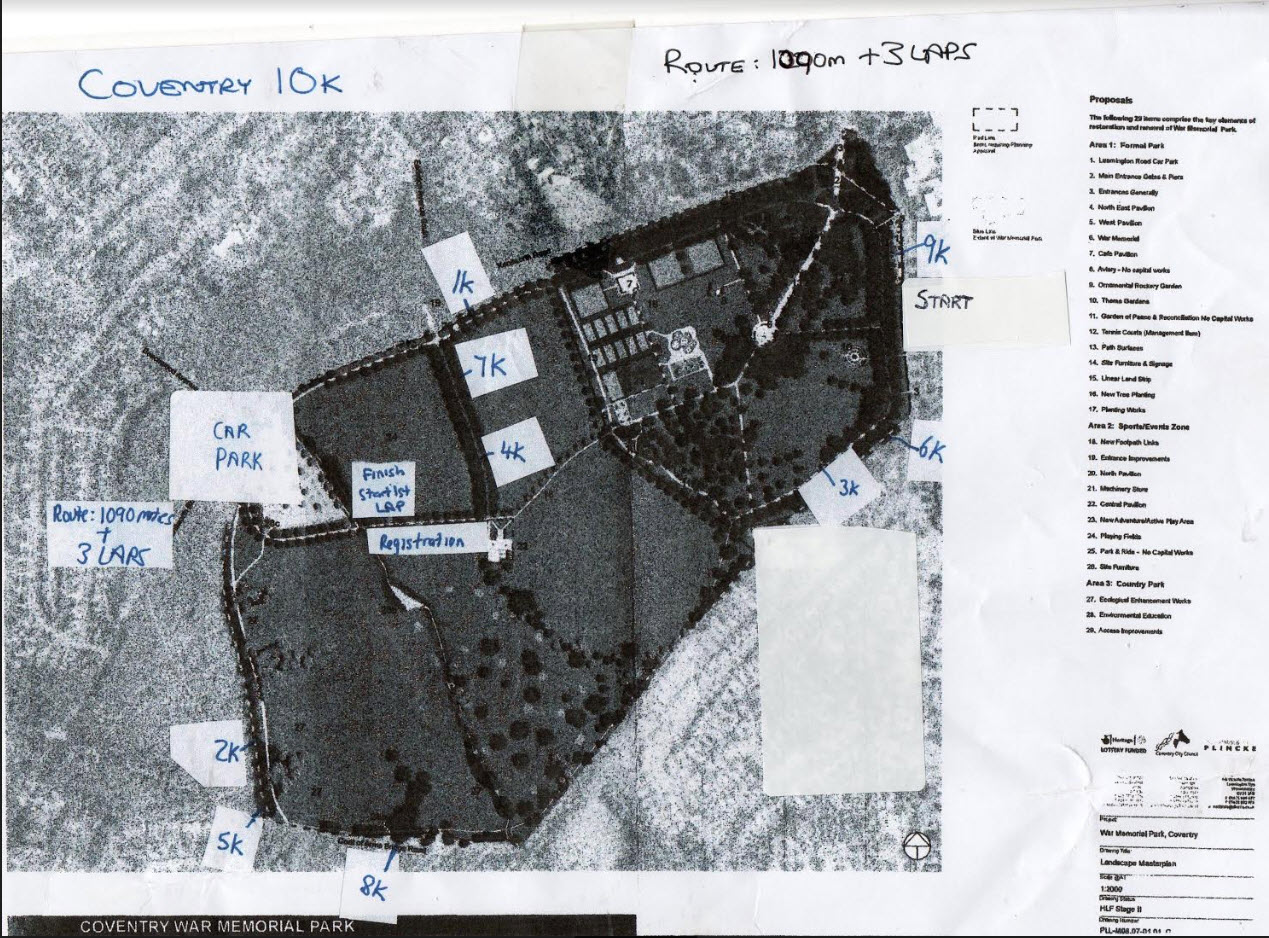 Location
Directions
Coventry War Memorial Park,
Kenilworth Road,
CV3 6PT
Who's entered
The following results are available for this event:
Sorry, there are no reviews for this event.
No photos